User Manual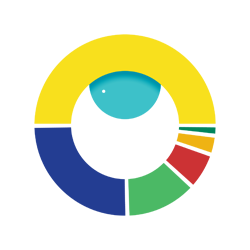 UJAT.IO USER MANUAL Version 1.0 6/15/2017
Registration Process
In order to start using UJAT service, you have to register

first.

Make sure you entered correct information in the registration page to continue with the procedure of making UJAT account.
When coming up with the password idea, make sure you have entered the correct one.
Friendly Tip

: Keep your password in a safe place.

When answering a security question

, be careful how you type the answer, because the verification is case sensitive. The system will remember it same as you have typed (Lower cases and Upper cases both).

After the registration process, our Tech team will send an email for account verification. Make sure you have entered correct email address. After you have averified the account, profile creation is done.
Main Dashboard
Services
In this specific area you can see how many product and services you have bought so far. Here, you can check service information such as availability,a status and price. Services can be active, suspended, pending, terminated and canceled.
Domains
In this section, you can see all website domains you have registered with UJAT.
On the left side, you can check which are active, and which are expired. On the left side of the page there are some quick shortcuts to the domain renewal process, process of registering a new domain and transfering one from another provider .
Ticket area gives you information about your ticket status. When you want to place an order, or you have any question or doubt for our Tech and Digital marketing support team, opening a ticket is a first step. On the left side, of the page, you can track ticket status.
Open

(number of opened tickets)

Customer reply

(number of tickets answered by our support team, waiting for your further actions)

Closed

(Closed tickets after problems and issues are solved)
Under the ticket bar, there is a first aid kit for your questions.
Here you can find information about invoices and billing. You can check the status of your invoice and see if they are paid, unpaid, canceled or refunded.In the billing section, find options for:
Mass payment

- special shortcut, that let you pay all the invoices at the same time.

My Quotes

– special quotes we have generated just for you.

Add funds

– Deposit funds to your account to place and pay orders faster.
FAQ
Frequently asked questions about setting up your accounts and services. Before you ask our Tech support, make sure you have checked the answer in this section.
Emails – Read about frequent procedures on how to set up your email accounts.
Emails – Read about frequent procedures on how to set up your email accounts.
Bandwidth- Learn about bandwidth information limit regarding your website hosting and data storage.
Registration – Questions about registration process and concerns.
Purchasing – Information about products, services and purchase procedures.
Home Health Care Digital Marketing – Questions and answers about digital marketing home health care services.
Wizard is a tour that will guide you through the whole process of setting up your digital storefront. Here you will have an opportunity to choose a website template and go through all the steps much easier. Wizard will take you through the domain setting up, website template setting up,choosing right add-on services for you and the order process.
Order call back is a service that provides a call back from one of our support agents. Instead of calling a number and potentially waiting on hold for support,know you can use this support website. Just schedule a request for a callback. You need to enter information about your problem, along with your phone number and select a time. A SUPPORT or SALES Advocate will give you a callback. It's that easy.
Tutorial
Here you will be able to learn about how to set up services and do many other things through various training videos
Main Navigation Bar
By clicking on the Dashboard in the main navigation bar on the top of the page you are always heading to the homepage.
Tip: Also, you can always come back home by clicking on the UJAT logo.
This is just a shortcut for the frequently asked questions page that you can also access through the dashboard page.
Get Stuff
Get stuff is offering you more information about our packages and our services, and there is a shortcut to the page where you can order, as well as a shortcut to the downloads.
Superhero Stuff
Find the information about service packages. Ninja, Hero or Superhero pack is designed for your industry needs.
About Stuff
In this section you can find more information about specific home health care web services.
Advanced storefronts

– Explore advanced website solutions, designed for home health care services. You have an option to order and preview website designs.

Startup Storefronts

– Website designs optimized for local home health care markets.

You have an option to order and preview website designs.

Digital marketing

– Here you will have opportunity to learn more about all the services related to digital marketing such as:
Tech Stuff

– All Tech services in one place.
Order the Stuff
Order the stuff is an area where you can order every service that we offer. On the left side is a list of categories to choose from and after you choose your preferred service you just hit the Order button which will take you straight to the cart.
Advanced storefronts – Check the section advanced storefronts
Startups – Check the section startup storefronts
Graphics and printing – Check the section about stuff
Office tools- – Check the section Tech Stuff
Support services- – Check the section startup Tech Stuff
Renewals – Find out an information about renewal options if you already have an account.
Product Addons – Find out about the possible addons for the specific products and services.
Domain Renewals - check domains section
Register a New Domain - check domains section
Transfer in a Domain - check domains section

View Cart – Here you can see all the products in the cart. To proceed the order click on the check out to buy the services.
Downloads
Here you can find all the manuals and knowledgebase stuff made from our tech and marketing support experts.
My Stuff
In my stuff you can find all the information about bought products and services, domains, invoices and their status.
Go to the SERVICES section check the further information.
My Accont
My Account area shows four additional options: Details, Sub Accounts, Password and Security
Details
Here you can view and edit details of your account. Make sure you hit that Save button if you make any changes.
Contacts/Sub Accounts
This is the area where you can add and manage contacts or your sub accounts. Just fill in the required info in the fields and then choose whether you want that to be your contact or your sub account. Read following points to find out more.
If you want to make a contact then you leave box under Activate Sub Account - Tick to configure as a sub-account with client area access unchecked. Here you are able to choose Email Preferences for that particular contact.
If you want to make a sub account, check box under Activate Sub Account - Tick to configure as a sub-account with client area access. Here you can add and manage permissions for the sub account you are creating. Also, you can set up new password for that sub account, you just have to type new password in the New Password field(please have in mind our tips for creating a strong password), then retype the password in the Confirm Password field and hit Save button before you leave.
Password
In the Change Password area you can change existing password easily. Enter your current password in the Existing Password field. Type password that you want to replace your current password with in the New Password field (with our tips for strong password in mind), retype your new password in the Confirm Password field and hit Save. Your password is now changed. Whenever you log in you use new password. Make sure you write it down and keep it somewhere safe so that only you can access it.
Security
In the security Settings area you can change the security question you set up when you created the account. Security question is great way of protecting your account from unauthorized password resets keeping your account secure. Make sure only you know the answer to the security question.
In order to change the Security Question you first need to answer the current one. After you do that you need to choose your new security question from the drop down list, answer the question in the field Your Answer and confirm in the field Confirm Answer. When you are finished click Save Changes to complete the process.
Also, in the security section you can change the setting about Single Sign-On. Here you can turn it ON or OFF.
Email History
Here you can see your complete email history, with the option to view each message.
Help me
Help Me area shows five additional options: Support Tickets, New Ticket, Knowledgebase, Call Me Back, Server Status
Support Tickets
This area shows your ticket history.
Announcements
All the latest news and announcements from UJAT Digital Marketing and Web Services.
New Ticket
If you can't find a solution to your problems in our knowledgebase or Frequently Asked Questions, you can submit a ticket by selecting the appropriate department:
Domains - Help With Your Domains
Hosting - Shared and Dedicated Hosting Support
Website Branding - Let us brand your website a logo, content and contact info.
Galaxy Advanced - CareGiver Monitor, Management and Marketing
SEO - Search Engine Optimization
Graphics - Logos and Printing
EMAILS - Help Managing Emails
Create Content - Content Writing Services
BILLING - Invoices and Payments
GO LIVE - Chose to Publish Your Website
SALES - Questions about Products and Services
Video - VIdeo Marketing
CallBack - Support CallBacks
Renewal - Account Renewals and Cancellations
In order to open a ticket select one of the departments, type the subject of your message, set related service if any and set priority. Insert message you want to send to support, you can also add attachments by clicking on the Browse button. If you need to add more than one attachment select Add More. After you finish with setting up your ticket just hit Submit and one of support advocates for that department will get back to you as soon as possible.
Knowledgebase
In the knowledgebase area you can find articles explaining most of your questions. You can search for a subject you are interested in, or browse articles by category or by popularity.
Call Me Back
In the call me back area you can find answers to most questions about Order Call Back function.
Server Status (Network Status)
Here you can find News & Information about server issues.
Legal Stuff
Scope of work
Scope of work is a legal document where you can find out about Web Services and SEO Support, General Terms, Website Design Scope, How this Agreement Works, Your Content, Termination of Services etc.
Terms and Conditions
Terms and Conditions is a legal document where you can find out about Additional Terms And Conditions, Company Services, Compensation, Ownership Of Domain Names And Web Hosting, Cross Browser Compatibility, e-Commerce, Authorization Ownership Licensing, Changes To Scope, After Free Period, Delays, Evaluation And Acceptance, Etc.
ID Protection Agreement
ID Protection Agreement is a legal document where you can find out about your protection agreement.
Domain Registration Agreement
Domain registration Agreement is a legal document about registration of your domain, your obligations, rights, services, sharing of information etc.
Gossip
Gossip is a shortcut to the announcement page.